Hoppers
Hoppers offers family-style Sri Lankan cooking and inventive cocktails served in vibrant and relaxed surroundings - operating on a first come, first served policy (no bookings). The restaurant is small but stylish, effortlessly mixing old and new with exposed bricks, wood panelling, patterned tiles and carved-wood devil masks. The menu gives traditional Sri Lankan street food a fashionable lift. A hopper is a bowl-shaped pancake made from fermented rice and coconut batter; add a fried egg and the texture becomes slippery andread more
Facilities

Bar

Parties Welcome

Vegetarian
Make a reservation
Hoppers hasn't discovered Favouritetable yet, so you'll need to contact them directly on 020 3040 0887 to make a reservation.

If you do, please mention that you found them at favouritetable.com! If the restaurant then gets started with us, we'll pay for your meal as a thank-you.
Customer Reviews
Be the first to write a review and share your experience at Hoppers with other diners.
Address
49 Frith Street, Soho, West End W1D 4SG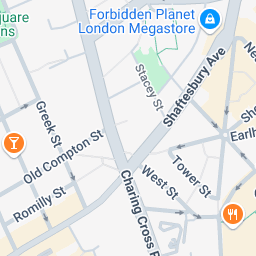 To navigate, press the arrow keys.
Hours
Monday - Thursday 12:00 - 14:45 | 1730 - 22:45
Friday 12:00 - 14:45 | 17:00 - 22:45
Restaurants Trending
right now...