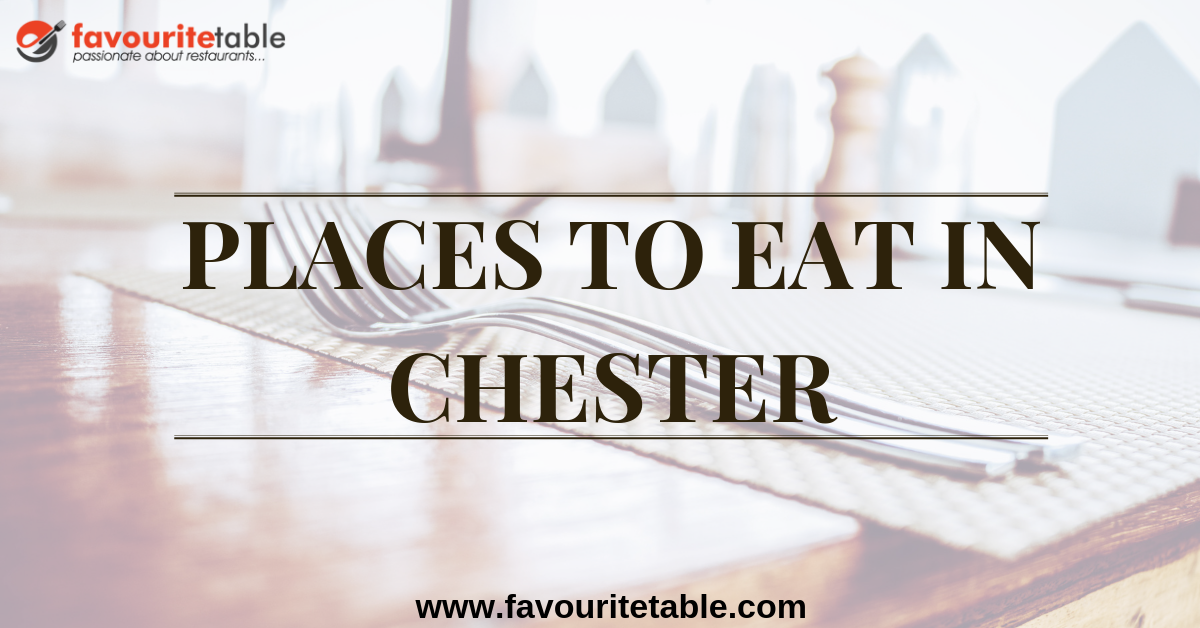 Chester, a place with warm & welcoming people, has a history going back to the first century, and for that, people visit this city in England.
While most people are interested in the wall or the cathedral, food-lovers are always scrolling for something delicious. If you are one, stop scrolling-- actually, scroll, but this article only because in this article, we are going to list down the five places to eat in Chester.
1. Artichoke Cafe Bar Bistro
Artichoke is a contemporary Cafe, Bar, and Bistro. It's a place for some quick bites like sandwiches, pizza, etc. and for beverages like tea, coffee, wine, gins, cocktails, and other drinks. Their homemade cakes are a speciality your tummy might appreciate. However, if you are looking for a full-course meal, this place might not be the best option around. Located at the steam mill business centre, it's a fantastic Bistro with excellent service and ambience.

Click here to book a table!
2. The Grosvenor Arms
If you are a large group of people looking for some delightful European cuisines, The Grosvenor Arms might just be your place.The Grosvenor is a spacious place located on the Chester Road Alford. It looks a little ungainly from the roadside, but from the garden side, it's a delight of higgledy-piggledy roof lines and soft, warm Cheshire common brick. The Grosvenor Arms is a charming pub with well-spaced rooms and a great outside terrace leading into a small but very pleasing garden. Their lovely European menu, welcoming atmosphere, and excellent service is what attracts people for Lunch, Dinner, Brunch, and After hours.

Click here to know more!
3. Hickory's Smokehouse Chester

If you are visiting from the USA or love American food in general, the Hickory's Smokehouse in Chester comes to your rescue.

Hickory's Smokehouse is an authentic American BBQ restaurant offering a traditional style of cooking that has its roots in the US. Hickory's uses specially imported smoker ovens to slow cook their meats until packed with flavour and fall off the bone tender. For the brave, they have some of the hottest chicken wings around. On the other side, if you are not a meat lover, there is also a fish options and a healthy vegetarian selection too.
To keep it brief, Hickory's is a fabulous family-focused restaurant you should definitely visit if you are into American BBQ.

Click here to know more!
4. Upstairs at the Grill
Upstairs at the Grill is a Manhattan-style steakhouse and speakeasy bar located in Chester City Centre, offering a fantastically well menu. A great selection of locally sourced dry-aged beef, complemented by an extensive wine & cocktail list, might be something for you. Overall, located at a walking distance from Chester walls, this restaurant is one of the best places to eat in Chester.
5. Brewhouse & Kitchen – Chester
This is the last place on this list, and it is different!
Brewhouse & Kitchen brew their own, unique craft beers on-site in their microbrewery. Each dish and recipe of theirs is in the context of the beers they brew. The whole place is cosy and inviting. You can even learn to brew beer from their Head brewer! What's more exciting than that?!
To sum up, Brewhouse and Kitchen is a must-try in Chester if beer is your thing.
Final Words
When your stomach speaks after all the zoo and wall visits in Chester, these will be the places to give it peace.